Short term mission ... long term impact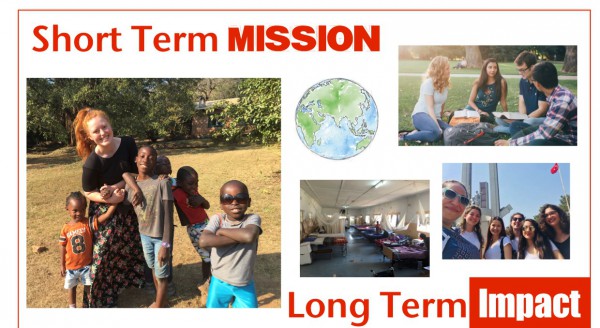 Saturday 7 July - 7.00pm to 9.30pm - in the Church Centre
Come and join us for an interactive evening - chat to members of our church family with experience of short term mission and enjoy an authentic Thai meal, together with a taste of other world cuisines

All ages welcome - be inspired to learn, pray, and maybe even to go ...
No admission fee - donations towards the costs on the evening
Engage Camping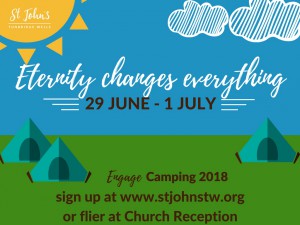 A weekend away in Groombridge with sun and fun as we try to get our heads around God's eternal plans. 
For anyone in school years 9 - 13
CHURCH WEEKEND AT HOME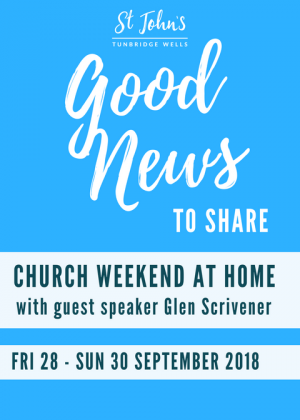 28 - 30 September 2018
A fun weekend for everyone at St John's, and some great Bible teaching added in for good measure!  
To book on-line please login using the "Admin" menu at the top of the page. If you have not yet registered on the church website, you will need to do this first in order to obtain a user name and password.