Safeguarding Policy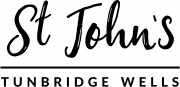 Formal Safeguarding Statement
The Parish of St John's, Tunbridge Wells, is committed to Safeguarding Children, Young People, Victims/perpetrators of Domestic Abuse and Vulnerable Adults. 
The PCC has adopted the Church of England's policies and best practice on safeguarding which can be found here on the Church of England's website.
A formal statement to adopt the House of Bishops' "Promoting a Safer Church; safeguarding policy statement" was agreed and signed by the Parochial Church Council and Churchwardens. A copy of the House of Bishops safeguarding policy is available here.
Our Parish Safeguarding Officer is Naomi, who may be contacted via the church office or by .
Local contacts available to speak to if you have any concerns
Name: Mrs Naomi Vallely
Role: Parish Safeguarding Coordinator 
Tel: 07554 038373
E-mail:

Name: Miss Sophie Matthews
Role: Deputy Parish Safeguarding Coordinator
Tel: 07921853493
E-mail: 
Diocesan Safeguarding Advisers:
The Diocesan Safeguarding Team is now working from home, so please email them for non-urgent matters and they will respond as quickly as possible. If urgent advice is required, please call them on their mobile numbers:
Case work advice and training:
Greg Barry: 07585 952 174
DBS and safe working practice:
Claire Langridge: 07825 315748
Administration matters regarding DBS and training:
Alison Jones:
Thirtyone:eight (CCPAS) provide an out of hours service from 17.00hrs on Fridays until 08.00hrs on Mondays. 
Please call them on 0303 003 1111. If a matter requires an immediate response please call 999
Local Authority Social Services:
Kent County Council (KCC) Central Referral: 
Adult: Office hours 03000 41 61 61, 
Outside office hours 03000 41 91 91                                         
Children: Office hours 03000 41 11 11, 
Outside office hours 03000 41 91 91
IF THERE IS IMMEDIATE RISK OR DANGER PLEASE CONTACT THE POLICE ON 999.